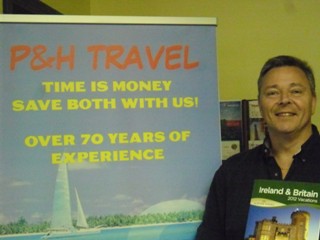 As your travel agent, it's our passion to make your vacation a fulfillment of your dreams. We do this by personalizing your holiday with a wide variety of options--options we know about
thanks to all of our travel experiences and the personal contacts we've made around the globe.
Please take a look at the many offers below and see which one piques your interest the most. Each experience comes with a wide variety of options to make your next vacation just the way you want it - absolutely perfect.
150 West Center Street, West Bridgewater, MA 02379
P&H Travel 1-800-637-3783
email us for any travel inquiries!

CHECK OUT THE LATEST IN OCEAN CRUSIES WITH VIKING OCEAN CRUISES...
CALL NOW FOR MORE INFORMATION...
See the world in comfort on the newest Ocean vessels sailing and including shore excursions, free wi-fi, beer and wine with dinner and so much more. Tracy & Phil have sailed already and LOVED it!